Joined

Oct 21, 2014
Messages

16
Likes

18
Points

3
I think a category of clothing that should be included are combat jackets for the following reasons;
1. They are often camouflage or olive drab which can help you blend into wooded areas
2. If you've ever owned one you'd know the pockets have a lot of pocket space.
3. Finally, they tend to be very durable and warm which are both useful traits during the apocalypse.
Anyways, a couple of examples would be the M65 Field Jacket, ( Which is pretty common in the US)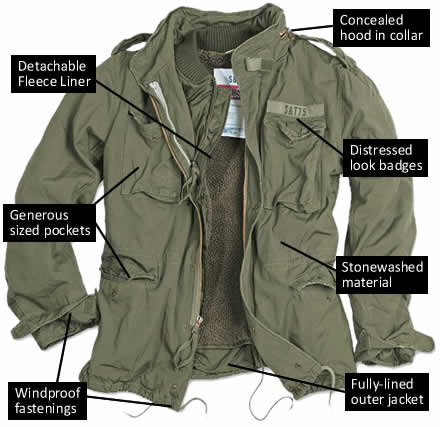 Old Czech military parkas, and other vintage military jackets often sold in surplus stores.
(On a side note, combat jackets are just plain bad*** )
Last edited: