idea 1. if you have ever seen the One Laptop Per Child campaign, then undoubtedly you have seen the crank that is on the side of the laptop that you can use to charge it up. I think it would be a good idea to extrapolate this idea and then put it into StN. Perhaps you could make a device to attach to certain items that would allow you to charge an appliance so you could use it for a limited time. Now, to balance we could have this item only work with smaller appliances, like the indoor growing farms. Also, using it would require physical energy on your part, so perhaps it would burn a lot of calories.
Or
Idea 2. An alternative to this would be for usage with flashlights or radios. If the developers implement a system wherein small utility gear like flashlights or radios require AA batteries or other smaller batteries to run, then perhaps you could craft a flashlight or radio (etc.) that uses a crank to turn kinetic energy into a charge that it could hold for a period of time. To balance, perhaps flashlights used on weapons must use AA batteries (Or whatever) as a crank would be too cumbersome or awkward for fighting. Again, charging could burn calories (Although not as much as idea number one).
- This is a picture of the One Laptop per Child XO laptop, with it's kinetic charging crank. Really nifty design. It is what gave me the idea for this.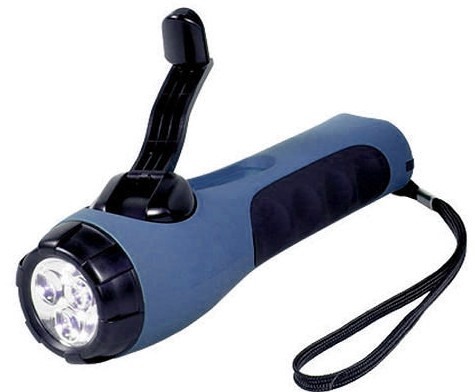 - This is a real-world flashlight that uses kinetic energy as its charge.
- This is a Walkie-Talkie that uses a wind up crank for power. Found it on Google, and didn't care about image quality.
A final thought to balance either/both of these ideas is that charging makes noise and could attract zombies if you are within short distance of them.
EDIT: Let me clarify by saying that Idea 2 is what I would like, but Idea 1 isn't off the table, especially if they decide to add in the ability for car batteries to hold power for some appliances, which was suggested by someone else.
EDIT EDIT: To craft (And this is basic and entirely up to devs):

4 Screws
2 Scrap Metal
1 Small Pipe
1 Copper Wiring
1 Scrap Rubber

Optional (For the small appliances, like growing pots route):

Car Alternator
Battery​
Last edited: